We're so excited to introduce Yorkie-osophy Profiles to It's a Yorkie Life. This is an opportunity for you to share your special Yorkie's Real Story with the world and allow your Yorkie to be adored by a Fan Club of more than 100,000 worldwide.
Start by choosing which 15-20 questions your Yorkie wants to answer from the 100 options below. Then just answer the profile questions and upload your Yorkie's profile picture - then sit back and enjoy the accolades your Yorkie has earned. (Yes, you can save your progress if you want to do this in more than one sitting.)
Still on the fence? Check out these Yorkie-osophy Profiles and then add your Yorkie and make them 🌟🌟🌟FAMOUS🌟🌟🌟.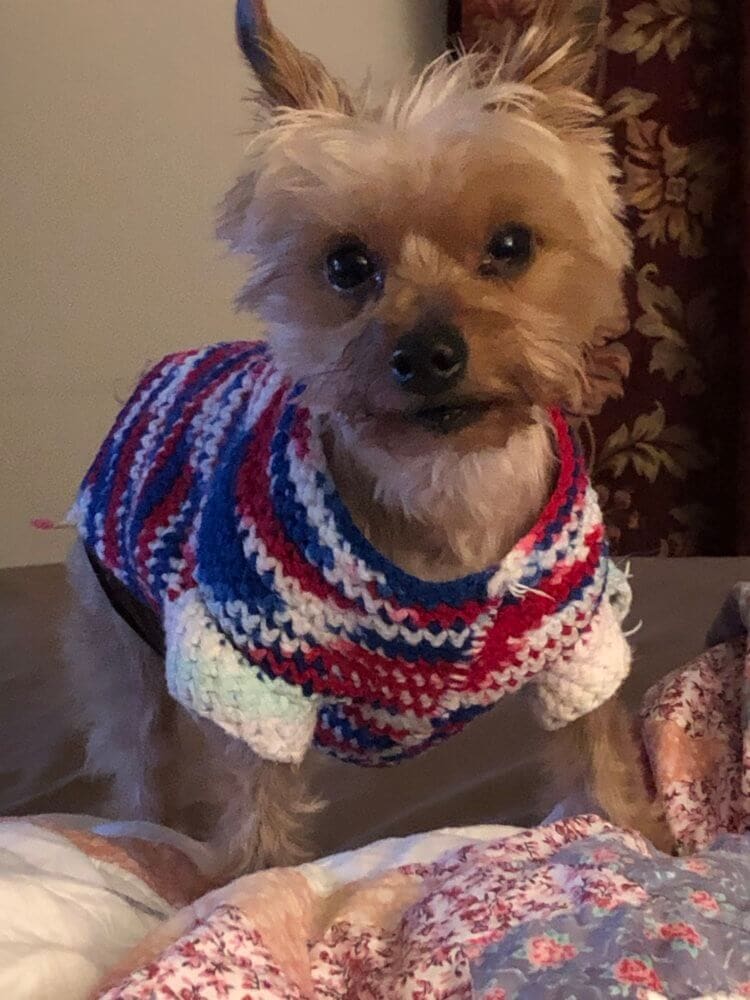 Yorkie-osophy: Sir Jacob's Handsome Tinker Toy Laszlo – Real Yorkies' Stories
🌟🌟🌟🌟🌟🌟🌟 My Name is Sir Jacob's Handsome Tinker Toy Laszlo – "Jakey" for short. Here's a little bit about me. I was born on 12/23/2013 My star sign is Leo I have 4 siblings My home is in Butler PA and I have lived here for 8 years. My favorite toy is Anything squeaky and… Read More