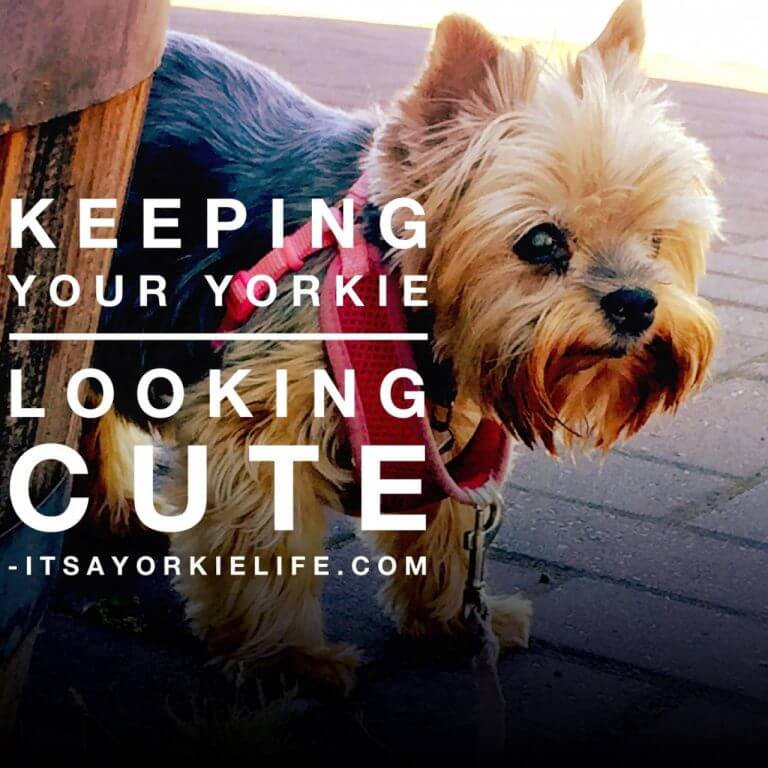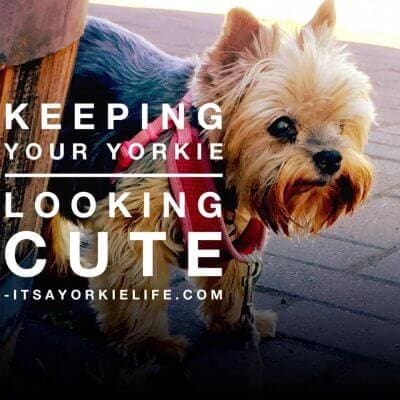 We've been getting quite a few questions lately about how we keep our Yorkie looking her best.
The truth is, it can be hard – after all these little terriers like to play hard and get dirty. They just don't seem to understand that they are little – much less supposed to be beautiful all the time. But hey, that's a good part of the reason we love them so much right?
In our house, we're busy, and our lifestyles aren't set up to have our Yorkie (her name is Chloe) wear the long hair and topknot of a show coat. She also is a bit of a tomboy and doesn't like wearing her hair long. So we keep her in a Schnauzer body cut, with a cute Yorkie-puppy face and tipped ears. This gives her just the right amount of hair, without making it impossible to keep tidy. We also take her to the groomer every 6-8 weeks to keep her looking cute and her hair from getting too long.
We also brush her – regularly. It's just part of our wind down relax into bed ritual. A long time ago, a Yorkie breeder recommended using a Mason Pearson Mixed Bristle Pocket Sized Brush. And while it wasn't cheap, we got it, and that's what we've used ever since. It does a very nice job of detangling and smoothing while shining Chloe's coat.
The thing is – any sensitive hair brush will do, it's just about working your way into the habit.
If you're Yorkie's not used to getting brushed, take it slow – don't make it a production. Just brush their backs to start with. Then tomorrow, go a few strokes beyond, and the day after, a few strokes beyond until (eventually) you can quickly brush every part. This is a process that is best begun right after your Yorkie has been groomed. That way you're not pulling tangles when you start out. That way it can be relaxing and enjoyable for both you and your Yorkie.
What are your tips for keeping your Yorkie cute? Leave your tips below in the comments!