Here is our Maggie, who we brought home from the shelter on Feb. 17th. We had allot of trust issues initially, but she seems to have calmed down now. I do not know her back story, as I was too excited when we were adopting her to ask about it. She is a little Shorkie Tsu, about 7 – 8 lbs and was skin and bones when we got her. I placed her on Blue Wilderness puppy food and allowed her to eat as much as she wanted. She is now starting to fill out nicely and her coat is looking better.
Maggie is totally a lap dog and loves to sleep. We have a pack of standard poodles at our home, 6 all in all. They are sweet and very interested in Maggie. She has been accepted into our pack of Poo's and has taken her place in the hierarchy; what is hers, IS HERS and the other better not attempt to acquire said thing. She has a green frog blankie that she has to sleep with, as I wore it next to my skin for over 3 weeks before I got her and it has my scent on it. Other than that, she doesn't seem to be interested in any of the toys I've gotten for her, but we do have 6 other huge dogs (next to her) that are more than willing to take her toys and play with them for her.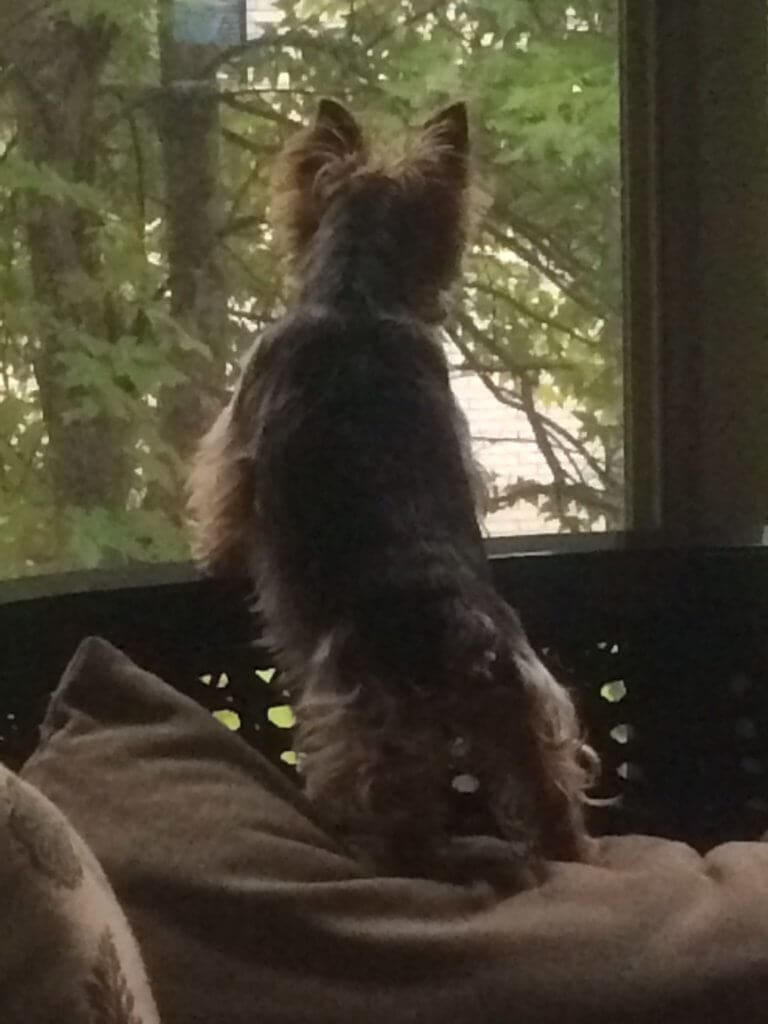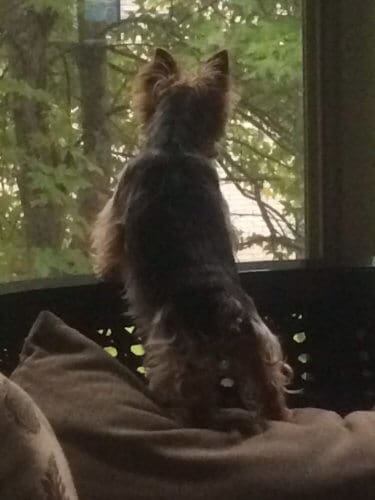 She isn't potty trained, so we purchased a Puppy Apartment for her and she is incarcerated therein until she does her duty. This is the first night of her incarceration and she is stubbornly refusing to releave herself on the puppy pad! Mamma won't let her out until there is progress in that department, so today we are having a show-down, Mamma against the puppy bladder! Sounds like something for the big screen!
So, here is our Maggie!