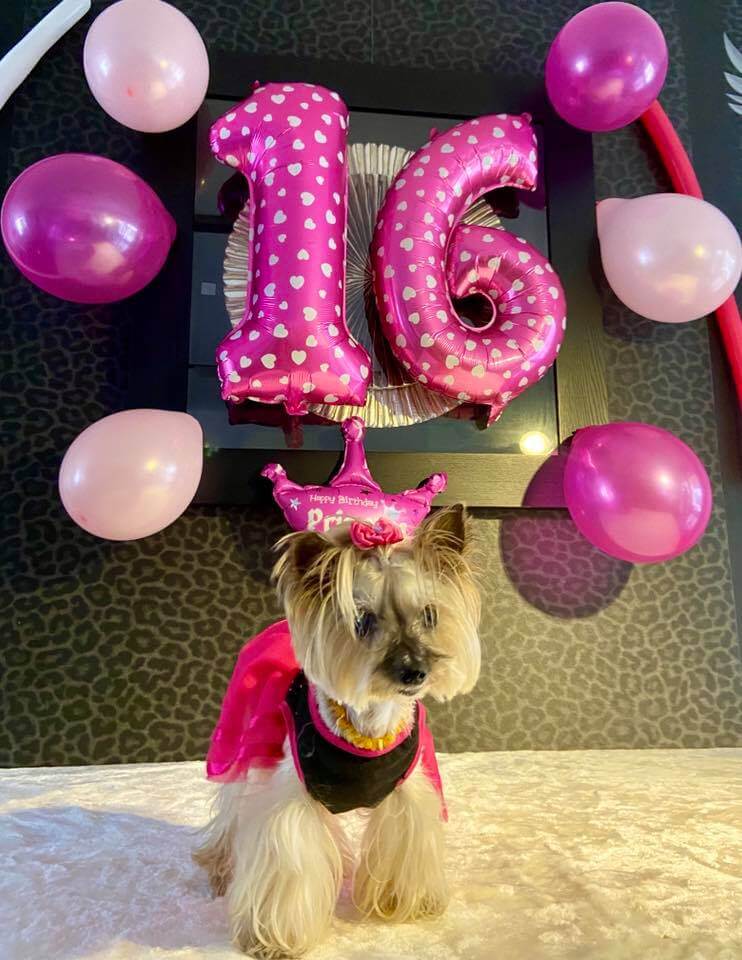 Hello!
My name is Jane Dilajla . On 15th of July , 2020 i was celebrating my 16th Birthday.
I am living in Germany with my two young friends Rosie , who will be 2 in January 2021 , an d Pandora , who will be 1 year old in may 2021
Plenty Greetings for the Yorkies all over the world .
Stay healthy my Friends!!!